Latest News
We have just been informed that MINI PONY WORLD from Downpatrick will not be able to attend the fair due to some of their ponies having been diagnosed with ringworm. We are urgently seeking an alternative stable to provide pony rides for children.
NEW ATTRACTION FOR CHILDREN
WE are delighted to announce that we have acquired a further attraction for children from DAERA Fisheries Division - a fishing simulator where children can hone their angling skills with a fishing rod matched to action on a big screen.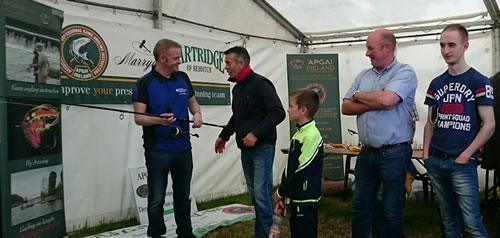 Directions: Go to http://maps.google.co.uk and type in Irish Game Fair to get map and directions
Admission prices are Family £25; Adult £10; Children £5 Car Parking and programme FREE.
For further details call : 028 44839167 or Email : irishgamefair@btinternet.com