Arenas
ACTION PACKED ENTERTAINMENT in THREE ARENAS
From 10.00 - 6.00 families can not only see the best country sports competitions and displays in Ireland but also spend time see entertaining, informative and often spectacular non-stop action in the Main Arena, the Countrysports in Action Arena and the Living History Arena (within the Living History Village)

Main Arena Action sponsored by Supervalu
The Main Arena programme gives details of timings but the entertainment is a rich and eclectic mix of quality countryports, living history and popular entertainment some of which is replicated 'in slower time' in the Countrysports in Action Arena.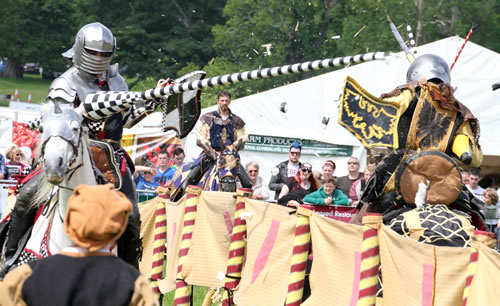 Medieval Jousting
Attractions include the Knights of the North medieval jousting; the Muzzle Loaders; Fly Casting Demonstration by Glenda Powell,Stevie Munn & APGAI Ireland team; Free Flying Falconry display by John Carmichael of the NI School of Falconry; Derek Davidson with His Scottish Terrier Roadshow; Gundog Demonstrations by the Red Mills International Team;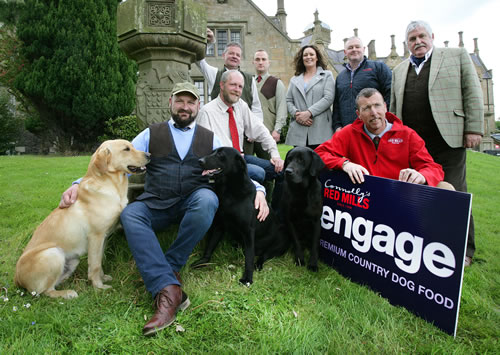 Red Mills gundog Team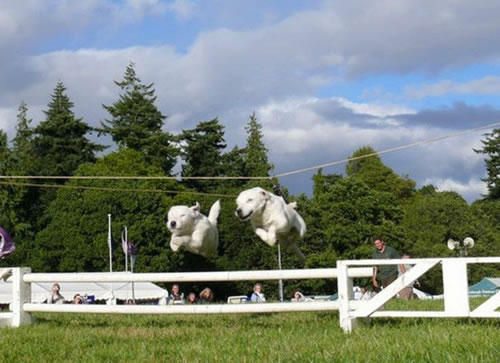 Terrier Display Team
Horse and Hounds with the Killultagh, Old Rock and Chichester Foxhounds and the Sunnyland Beagles; Free Flying Falconry display by John Carmichael; The Victorian Poacher; Living history display by Living history Ireland; Dog Agility by the Glandore Dog Training Club; Cowboy & Indian display by Les Amis; Western Riding Display by Derek O'Byrne-White and the Cochise Stud; Horse Drawn Vehicle Display; Pipe Bands and Children's Dog Show by Gundog Rescue and Re-homing.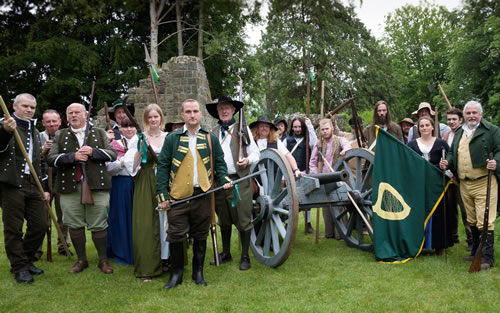 Battle Re-enactors

Western Show from Les Amis
Country Sports - in Action!
The Country Sports in Action Arena; a unique concept introduced by the Irish Game Fair team in 2010 has become a firm feature over the spectacular two day event. The arena was initially introduced to allow visitors and mainly children the opportunity to get up close and personal with country sports demonstrators, ask questions and "try their hand" at their chosen sport. From fly casting to long netting, ferrets and falconry. The arena has grown considerably since its inception in 2010 and now hosts a wide variety of demonstrations, activities and displays all which you can "Try yourself". This year the arena will host the "Ways of the rabbit Catcher" static display, a unique insight into the heritage & history of rabbit catching in Ireland with a fine display of ferrets, antique and modern nets, tools and traps.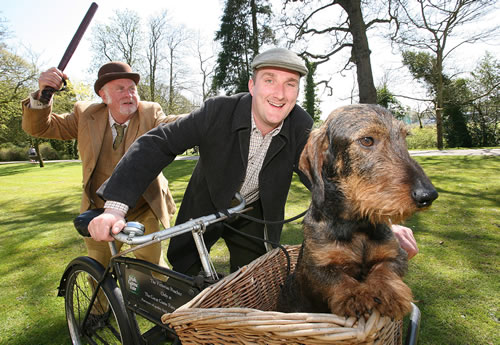 Western Show from Les Amis
Over two days the Country Sports in Action arena will be literally nonstop from morning to evening and host some of Irelands best known country sports personalities who will be happy to answer your questions, offer advice and take you into the arena to try it for yourself. The lovely Glenda Powell champion fly caster, the muzzleloaders, John Carmichael from the Northern Ireland School of Falconry & Steven McGonigal Irelands only professional rabbit catcher are just some of the people visiting us over this two day Country Sports spectacular.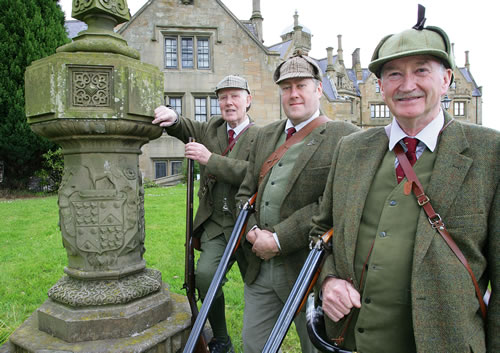 Muzzle loaders
Ireland's fastest ferret 2017
Ferreters, ferret enthusiasts and anyone who enjoys really good fun all make their way to the Country Sports in action arena on Sunday 25th at 11.00am - The hotly contested title of "Fastest Ferret in Ireland" is up for challenge. The pipes are down, the ferrets are ready to go. Organised and ran by Darren Moore and Graham Fyffe, this hugely popular event grows year on year and is not only a demonstration of the unique anatomy of the ferret but a morning of really good fun for all the family.
European Hunting Tradition Celebrated at the Irish Game Fair
Continually raising the benchmark in terms of a truly international event, this year's Irish Game Fair at Shanes Castle celebrates European hunting tradition in fine style. The Dachshund, Teckel or Sausage Dog has long been a firm favourite in Germany and throughout Europe, loved for its warm personality, great character and unique & wide ranging hunting abilities, this small dog with a big heart has gained much popularity in Ireland over the last few years. Director of Country Sports, Steven McGonigal has this year decided to celebrate not only the Dachshund as a breed but European hunting tradition itself. The "Country Sports In Action" arena at the Irish Game Fair will host a special celebration of the breed and tradition on Saturday 24th June with a special showing class for Dachshunds, very special prizes, traditional Bavarian drinks and even a traditional dressed Bavarian Hunter who will lead the Dachshund parade in the main arena following the show.